Full Field Calibration (FFC) using LS-OPT
29th of April: 10.00 - 11.00
Digital image correlation (DIC) is an optical method that uses image registration techniques for accurate measurements of changes in images. The method is often used to measure displacements and strains over a complete test specimen.
Although the latest release of LS-OPT brings a lot of interesting new options, this webinar will focus on the new features related to the process of Full Field Calibration (FFC). FFC allows for a local comparison of strains over a selection of the test specimen geometry,
instead of relying on only global results such as test machine loads and extensometer strains. The webinar will among other things cover how to import test data, set up an optimization and look at the results.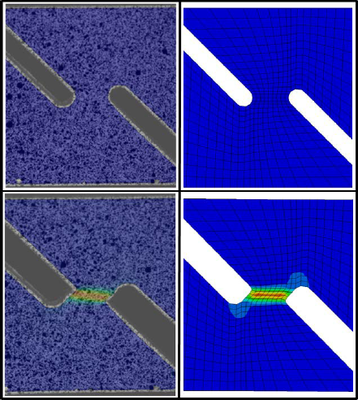 Please register to the WEBinar via this link: Register
You will receive an auto-response within 24 hours
Dates

| Dates | Duration/days | Registration | Referee | Language | Location | Fee |
| --- | --- | --- | --- | --- | --- | --- |
| 29.04.2021 | 1 h | | | English, Swedish | Online | free |